Brentwood, TN Thread Lift Near Me | PDO, Nova, Sugar Threads
Thread Lift Special Going on Now! Request Consult for Discount:
The ASsufil, Italian threads are by far the highest quality on the market for a thread lift, and we are the only facility in the Nashville area to offer them. They are certainly worth the drive from Brentwood to Midtown! They get far better results, and are still the same price. 
"Love my ASsufil threads, thanks Deb!"
ASsufil PDO Thread Lift Before & Afters >>
All threads that we use are FDA-approved and PDO stitches are among the safest materials that can be utilized in the body. Your skin will fully absorb the Novathread within 4 to 6 months without leaving any scar tissue. While the stitches are underneath the skin, however, your skin gently reacts to the skin creating a "selective inflammatory reaction" to produce collagen to produce a longer-lasting result: This concept is behind a lot of aesthetic procedures (such as fractioned lasers, skin tightening up treatments and microneedling).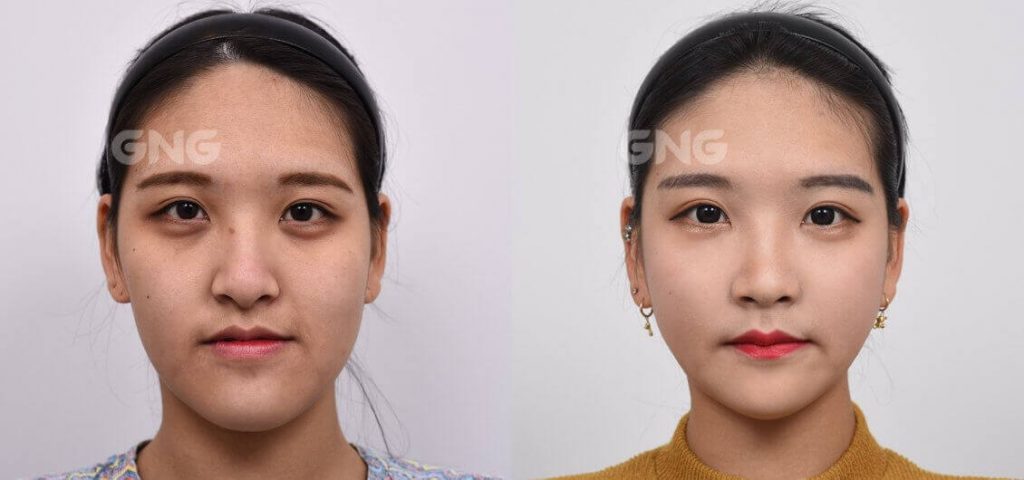 Thread Lift may be integrated with other, more small surgical treatments, such as Botox, Injectable Fillers, Ultherapy, microneedling or skin resurfacing lasers. People with very little indications of aging who require just a little lift. Excellent candidates are those clients who are starting to see some droopiness of the brow, cheeks, jowls and/or neck and would like to see a lift impact, however do not want the threat, scars, or recovery of a genuine browlift, facelift, or necklift operation.
We reach out to neighborhoods of Nashville including Brentwood and Franklin, because the drive to Midtown is so worth it.
Areas of the body that can get a thread lift
Mini Face Lift
Fox Eye Lift (Cat Eye)
Neck Lift/ Skin Tightening
Eyebrow Lift
Under Eyes Tightening / Blepharoplasty Thread Lift
Rhinoplasty Thread Lift Nose Thread lift
Arm, Leg and Knee Thread Lift/ Tightening
Abdominal skin Tightening
Breast Lift
Butt Lift
Individuals who do not want to undergo a surgical facelift or necklift for numerous factors such as not wanting an extended recovery of a stand facelift or do not want to invest money on a costly facelift. Which areas can be treated with the PDO Threads? Most popular treatment locations are the brows, cheeks (midface), jowls, and the upper neck.
How Much Bruising After A Feather Thread Lift Procedure
How is the PDO Thread Lift performed? The areas to be treated will be numbed with topical in addition to local anesthetic. The areas to be treated are then marked. The threads are then inserted under the skin in precise places utilizing a small hollow needle to lift and support saggy components without removing any skin.
This requires no cuts or incisions. It's simply done by injections. With the lift result protected, the hollow needle is removed without leaving any scars. Depending on the preferred effect of the lift, few to a number of stitches will be utilized. The PDO suture stays underneath the skin. Different sutures and lengths will be used relying on the area( s) you require raised.
Type 1 Barb Threads: These sutures are utilized for the Nu-Lift technique. These threads have small barbs on the whole length of the thread to collect tissue to lift the cheeks and sagging skin of where the threads are put. This technique produces a more significant and immediate result. The skin will then construct new collagen which will secure the lift and provide the lift a longer enduring outcome.
What Is Thread Lift Treatment
These threads are smaller than the barbed sutures and are smooth (no barbs on the thread). These threads are placed under the skin vertically and horizontally to create a "mesh. This Mesh will serve as the structure for brand-new collagen production in the skin. The outcomes appear naturally and gradually to enhance fine lines and to firm the skin.
If stronger discomfort medicine is wanted, it can be prescribed by our physician. You might have moderate swelling and bruising for couple of days. Icing the cured location in addition to arnica is suggested for the very first few days. We recommend avoiding strenuous activity for couple of days. What type of results can be anticipated after the Novathreads and how long does the outcomes last? The result of the Thread Lift is immediate and much more noticeable after 1-2 weeks when all the swelling and possible bruising has actually solved.
People Also Ask:
what is a thread lift
thread face lift how long does it last
how much is a thread lift
celebrities who have had a thread lift
how long does a thread lift last
how much does a thread lift cost
what is pdo thread lift
how long does thread lift last
what is thread lift
what is thread lift treatment
what is thread lift procedure for faces
how does thread lift work
thread lift how long does it last
how much is thread face lift
what is a thread lift procedure
what is thread lift procedure
when will i see results thread lift
how much bruising after a feather thread lift procedure
what is thread lift for face and how effective us it
who did gwyneth paltrow thread lift?
how long does thread lift take to heal
More threads can always be placed down the line to continue to improve the results and lengthen the results much more. If you choose to have a more extensive surgery or facelift at a later point, this can be done without any problems as the PDO sutures will be taken in entirely without leaving any sort of scarring.
Thread Lift How Long To Keep Support Tape On
" My Spirits Were Raised!" "Dr. Chopra is not only extremely charismatic, experienced, and experienced, his bedside manner made the distinction in my choice to have my enhancement done by him. I will never ever utilize any other Doctor as I am a dedicated patient!" "I had the most remarkable experience!" "I had the most fantastic experience with Dr.
He was kind to answer my million questions before and after my surgery. I am beyond thrilled and I feel positive again seeing my outcomes. I highly advise Dr. V. Thank you for making me feel comfy and safe." "Extremely Passionate About What He Does" "Dr. V. Is very passionate about what he does.
He is extremely calm and expert. His personnel is, Samantha, anesthesiologist, workplace too. You can tell they are an excellent group! Really fortunate to have Dr. Villanueva here in Rancho Mirage and Beverly Hills." "Can't Say Enough About the Wonderful Experience" "Can't say sufficient about the wonderful experience that my child had.
What Is A Facial Thread Lift
Due to being a minimally invasive procedure, a thread facelift requires extremely little downtime. The treatment is finished with local anesthetics, and a lot of clients can drive themselves home the very same day. There will be some moderate swelling and soreness, which must go away within one to 2 days. Throughout your procedure, an anesthetic is utilized to assist guarantee your convenience.
Maybe you've checked out it on goop or heard about people flying to Paris for it. Tomorrow one of the Kardashian girls will be gramming about it. The newest treatment to strike visual medication, the Sugar Thread Raise * or PDO thread lift, is a minimally invasive facelift without any downtime that produces outcomes.
While the Sugar Thread Lift produces instant, natural results, it does not change, or last as long, as a facelift surgery. Are Sugar Thread Raises safe? Polydioxonone is a complicated sugar that naturally breaks down into co2 and water which are both are naturally excreted by the body without any adverse impacts.
How Long After A Pdo Thread Lift Near Me Before I Can Exercise?
If you're dealing with the appearance of jowls, drooping cheeks, or other skin laxity, thread lifts are a cosmetic dermatology service you ought to consider. What is a Thread Lift? A thread lift is a less invasive alternative to a facelift that provides a comparable "lifting" result to the skin on the face.
Related Searches:
Cat Eye Thread Lift
Celebrities who have had a thread lift
Botched thread lift gone wrong
Jawline PDO Threads
Before and After PDO Thread Lift Eyes
Eye Thread Lift Before & After
PDO Thread Lift Neck before and after
Bad thread lift
Eyebrow thread lift before and after
Fox eye thread lift before and after
PDO thread lift complications
PDO Brow lift before and after
Thread Lift gone wrong
PDO thread lift eyes
Thread lift puckering
Instead of getting rid of the client's loose facial skin surgically, the surgeon simply suspends it by sewing up parts of it. This has the impact of pulling the skin back somewhat and therefore lifting and tightening up the face. In addition to being perfect for raising the skin, threads combat aging in another method: by provoking the body's "healing reaction" and causing the body to direct big rises of collagen to treated locations.
You will see outcomes right away after the treatment, and the look of the skin around the lift will continue to enhance as it recovers, thanks to the impact of collagen. Thread lifts tend to have minimal negative effects (most patients report minor swelling or redness around the lift website that disappears in a few days), so you ought to be able to go back to your normal routine rather than if you 'd had a facelift.